Shelley Burr sells debut novel to Hachette/Hodder & Stoughton in hotly contested international auction
We are THRILLED to announce that we've sold world rights to Shelley Burr's debut Wake in hotly contested international auctions in Australia, the UK and US.
The substantial, six-figure, two-book deal will see Hachette Australia publishing Wake in May 2022, with Hodder & Stoughton (UK) and William Morrow (US) publishing the book in July 2022.
Wake won the CWA Debut Dagger in 2019 and was previously shortlisted for both the Kill Your Darlings Unpublished Manuscript Award and the Bath Novel Award. It is described by the publishers 'as a searing crime novel where the grief and guilt surrounding the unsolved disappearance of a nine-year-old twin girl still haunt a small NSW farming community almost twenty years later'.
Yvonne Sewankambo sells four picture books to Walker Australia
We are so happy to share the news that Walker Books Australia has acquired world rights to FOUR picture books by the very talented Yvonne Sewankambo.
First There Was Me, Then There Was You and Good Hair will be the first two books, to be published in 2023.
Scholastic Australia acquires two more picture books by Scott Stuart
The good news continues with Scholastic Australia acquiring world rights to not one, but TWO, new picture books by Scott Stuart – a sequel to Who's a Goose, and a touching and funny book exploring the battle between a risk-averse, controlling brain and an impulsive but sensitive heart.
Jackie Bailey's auto-fictional novel to be published by Hardie Grant
We are thrilled to announce that Hardie Grant have acquired world rights (ex-US) to Jackie Bailey's debut auto-fiction, The Eulogy – a stunning book exploring themes of family, faith, identity, trauma, illness and death, with levity and lightness.
The Eulogy follows the story of Kathy as she sits down to write her sister Annie's eulogy and reflects on the complexities that shaped their family and their identities.
It will be published in June 2022.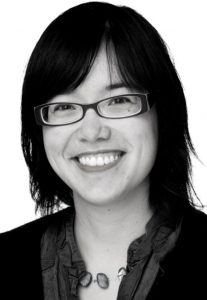 Ultimo Press acquires dual narrative memoir by Shaimaa Khalil and Shelly Davidow
We are thrilled to announce that Ultimo Press will be publishing the ground-breaking dual narrative memoir by BBC journalist Shaimaa Khalil and acclaimed author Shelley Davidow.
Runaways tells a story of an improbable female friendship between two women from either ends of Africa. Traversing issues of race and religion, family and friendship, this is a poetic, timely and vitally important story told by two women whose friendship transcends historical, social, geographical and temporal boundaries.
Kitty Black's middle grade series Everglade to be published by Affirm
We're delighted to announce that Affirm Press have snapped up world rights to Kitty Black's delightful middle grade trilogy, Everglade – a brilliant series with echoes of Buffy and Marvel, combining magic, black comedy, neuro-divergence and beautiful tween-age friendships.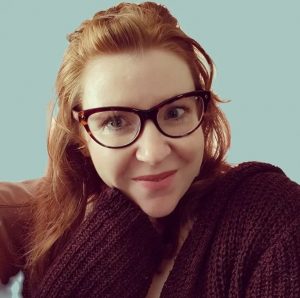 Scott Stuart's junior fiction series acquired by Scholastic
We are excited to share the news that best-selling picture book author Scott Stuart will be branching out into junior fiction! Scott has signed a three-book deal with Scholastic Australia to publish the sassy, fun Sapphire Sparks series.
Fun, funny and empowering, this is the story of a sassy young girl, Sapphire, who comes from a long line of not-very-successful monster hunters. Together with her nonbinary friend, Jasper, they embark on a chaotic adventure to catch a monster, enabling her family to finally join The Society for the Hunting of Monsters which are Definitely Evil. Things don't go to plan, however, when Sapphire realises that maybe monsters aren't as evil as she was taught to believe.